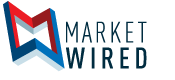 Crescent Point Energy Confirms December 2017 Dividend
/EINPresswire.com/ -- CALGARY, ALBERTA--(Marketwired - Dec 15, 2017) - Crescent Point Energy Corp. ("Crescent Point" or the "Company") (TSX:CPG) (NYSE:CPG) confirms that the dividend to be paid on January 15, 2017, in respect of December 2017 production, for shareholders of record on December 31, 2017, will be CDN$0.03 per share.
These dividends are designated as "eligible dividends" for Canadian income tax purposes. For U.S. income tax purposes, Crescent Point's dividends are considered "qualified dividends."
Crescent Point is a leading North American light and medium oil producer that seeks to maximize shareholder return through its total return strategy of long-term growth plus dividend income.
CRESCENT POINT ENERGY CORP.
Scott Saxberg, President and Chief Executive Officer
Crescent Point shares are traded on the Toronto Stock Exchange and New York Stock Exchange under the symbol CPG.
Crescent Point Energy Corp.
Ken Lamont
Chief Financial Officer
(403) 693-0020 or Toll free (U.S. & Canada): 888-693-0020
Crescent Point Energy Corp.
Brad Borggard
Vice President, Corporate Planning and Investor Relations
(403) 693-0020 or Toll free (U.S. & Canada): 888-693-0020
(403) 693-0070
www.crescentpointenergy.com

Powered by

EIN Presswire does not exercise editorial control over third-party content provided, uploaded, published, or distributed by users of EIN Presswire. We are a distributor, not a publisher, of 3rd party content. Such content may contain the views, opinions, statements, offers, and other material of the respective users, suppliers, participants, or authors.
Submit your press release